Walking into Main Street Hardware in North Andover is like stepping back in time. But don't be fooled - you can still find the items you need for today's lifestyle! The sight and smell and look of the store feels homey, without the overbright lighting, big displays and end-caps at multiple registers that you find in big-box stores. Another thing you won't find in those big stores is the friendly greeting by owner Brian Major when you enter the store. Brian cheerfully and knowledgeably helps all his customers and knows the repeat customers by name. He knows where every item in the store is located, so you won't get the typical response of "it's over in Aisle 3" or "I'm not sure, someone in the garden section can help you." Brian will take the time to show you items, discuss your options and make sure you know how to use what you buy. And just in case you don't find what you're looking for, special orders can be made.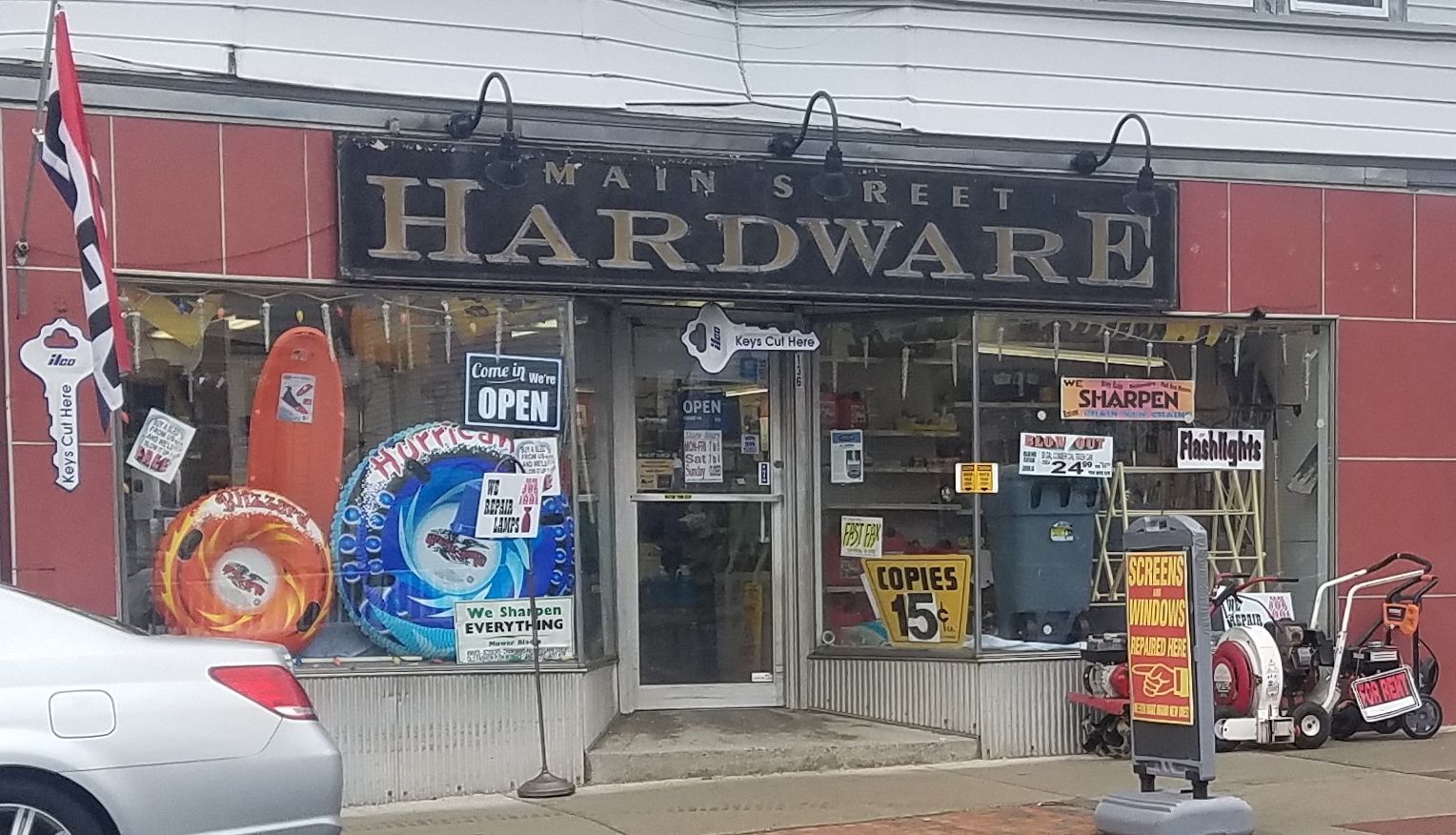 It's fun to poke around the store and find surprising items that you realize you just can't live without or that would make great gifts. Like the flowered all-in-one hammer and screwdriver set I got for my grandmother, with a tape measure to match. She loves it! Do you need a lamp or vacuum repaired? Bring them in! Need to rent garden and lawn equipment to clean up after all the storms? This is the place. Looking for nails, spare keys, screen repair, a sled, holiday decorations or that generator and shovel that so many of us have needed the past month? Main Street Hardware has it, and at a competitive price. It's always great to find what you need, or what you didn't know you needed, at a great price and with service to match. Knowing you can do this right in town, while supporting a local business owner, makes it even sweeter.
As Brian says, he's a "Plain Ol' Good Neighbor Hardware Store Guy" and his (and his employees') commitment to service, selection and customers can't be beat.
There's free parking on Main Street and in the public lot behind the store. Check out the store and you'll be happy you did!