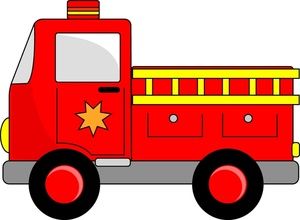 Touch a Truck at The Goddard School on Maple Street in Middleton. What kids (and some adults) don't like to get up close and personal with fire trucks, ambulances and other public service vehicles! K-9 demos, too. Saturday fro 9:30-Noon.
Looking to Volunteer? Join in the Work Day at Foster Farm and help clear the trails at Foster Farm Conservation Area on Saturday from 9-Noon. Line trimmers and hand tools for cutting back vegetation will be supplied. It's suggested that you bring gloves and wear boots and long pants. Meet at the Foster Farm rear soccer field parking area on Boxford Street.
Spring Carnival! Fiesta Shows returns for the annual carnival, sponsored by Lawrence Summer Programs. Head out for fun rides, games and food for everyone. Thursday the 5th through the 15th in the parking lot at Lawrence Showcase Cinema.
Enjoy some grown up fun at Melrose Beer + Bites on Saturday from 2:00-9:30 pm. Participants aged 21+ can sample an assortment of craft beers and cider from local breweries, as well as tasty appetizer "bites" from local food establishments. Two sessions available, for tickets and additional info http://www.melrosebeerandbites.com/
Pick up some art work at Montserrat's Artrageous32! Auction on Saturday from 6-10 pm at the North Shore Music Theatre in Beverly. This annual benefit art auction of emerging and established artists includes works by students, alumni, faculty and friends of Montserrat. Students making "art in the moment," great food, music and fun! Opportunities to raise scholarship money for some great Montserrat students! Tickets and more info at https://www.montserrat.edu/auction/
Guided Hike of Boston Hill on Sunday from 1-3 pm. Come hike at Boston Hill and Ward Reservation with Friends of North Andover Trails. The hike promises Boston skyline views from Boston Hill and Holt Hill. Meet at the Brightview retirement community on 114. (The trailhead is on the far end of the parking lot). Family friendly and free!
Head to the International Museum of World War II right here in Natick, MA! The museum is a multi-disciplinary hands-on place, with over 7,500 artifacts. It is the most comprehensive WWII museum in the world, and is often the place where filmmakers begin their research when making a movie. Open Friday and Saturday from 9-4 (with special April vacation hours). https://museumofworldwarii.org/
Need a new mattress? Want to support the North Andover High School Track Team? Then Sunday from 10 am - 4 pm is your day! The North Andover HS Track program will be hosting their 5th annual mattress fundraiser. Simmons Beautyrest, Beautysleep, Platinum, Simmons Beautyrest Black, Therapedic, Wellsville Mattresses will be up to 50% off retail with the proceeds going to the North Andover HS Track program. Floor models will be displayed at the North Andover HS Field House. Take a look, get a great mattress at a great price while helping the North Andover HS Track program! Financing available!
The Fairy Tale Players present The Ugly Duckling Saturday at 10 am at the Unitarian Universalist Congregation on Locke Street in Andover. The ducklings are finally hatching, but one is different than the rest. Go on an interactive, musical journey with Different to discover where she belongs: is she a duck or maybe a frog? This tale is a celebration of our differences and includes an important lesson about what family really means. After the show the kids in the audience can try on costumes! Admission at the door, cash only please.

Aprill Open Art Studios at Western Avenue Studios and Lofts in Lowell on Saturday from Noon - 5 pm. Empanada Dada Food Truck will be on site to fortify you as you browse the latest works and chat with local artists. There will also be an art supply destash sale and the annual seed swap hosted by Mill City Grows. Free entry and free parking!
The Sports Cards and Bruins Autograph Show takes place on Sunday from 9 am - 2 pm at Gaythorne K of C Hall in Methuen on Rte. 28. Boston Bruins 2X Stanley Cup Champion and Hockey Legend Derek Sanderson will be signing from 10:00 am to 12:00pm.

Open Houses! It's Spring - even though the weather isn't exactly cooperating - and that means Open Houses! Check out the list of open houses on my website or call, email or text me for information on open houses and other properties that may have piqued your interest.