Most of us learned early in school that we celebrate the Fourth of July (officially, Independence Day) to commemorate the Continental Congress and the original thirteen colonies claiming their independence from England. We celebrate the day to remember the signing of the Declaration of Independence and the birth of our nation. The Fourth of July has been a Federal holiday since 1870, but in 1941 it became a paid holiday for Federal employees. These days, most people get the day off with pay, making for an even more enjoyable holiday!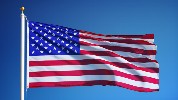 While residents have celebrated the holiday since 1776, things really haven't changed a whole lot. John Adams and others who signed the Declaration envisioned a day filled with "pomp and circumstance" such as fireworks, games, bonfires and other festivities. The first commemorative fireworks were set off on July 4, 1777 in Philadelphia and Boston. Within a few years fireworks were widely available and celebrations included all sorts of pyrotechnic colors and displays, much as we see today.
An interesting note is that John Adams (known as a man of very strong opinions) believed July 2nd should be the date to celebrate, since that is the date the Continental Congress voted for independence. He would later make his protests by turning down invitations to appear at July 4th events. Ironically, he passed away on July 4th (1826).
So while you're watching the televised fireworks over the National Mall in our nation's capitol or singing along with the Boston Pops and watching the fireworks on the Esplanade, you'll be carrying on a tradition as old as our nation!